Pneumatic transportation, at the time known as Pneumatic Dispatch was invented by William Murdoch in 1799. It was initially used to transmit telegrams from telegraph stations to nearby buildings.
As the invention grew in popularity, pneumatic systems would be used to transport small, urgent packages, memos, and letters through large office buildings long before the invention of email. Today, pneumatic systems are widely utilized in modern hospitals to transport medical samples, documents, and medicine quickly and efficiently around these large complexes.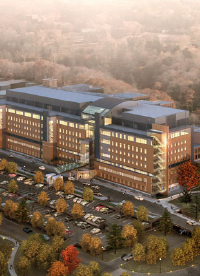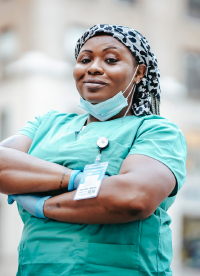 Much like factories, twenty-first century hospitals value efficient processes, cost effectiveness, and reliable equipment.
Ideally, a pneumatic tube system connects all wards, surgical rooms, and departments within a hospital. It functions 100% of the time and leads to the drastic shortening of delivery times for diagnostics & therapy; the two most important material flows in a hospital.
We caught up with a nurse at one of Ontario, Canada's largest & best hospitals, and we found out firsthand that fully functional pneumatic tube systems are a rarity at every hospital they've worked at. Here is what they had to say:
"I've worked in a few different hospitals that have pneumatic tube systems. When functioning, they are a great resource that connects my unit to other units as well as the lab, operating rooms, and pharmacy.
We can send specimens, paperwork, and medic-ations across the facility in a timely and efficient matter. In addition to the time it saves, the pneumatic system also eliminates the headache of arranging the transportation of these items between nurses and other hospital staff.
On my unit, Labor and Delivery, we typically use the tubes to send umbilical cord samples to the lab from the delivery suites and operating rooms for STAT analysis. This is to evaluate new-borns and to check for birth trauma. These values help us to determine treatment plans and influence our decisions to send the newborn to the intensive care unit.
A common theme in every hospital I've ever worked at is a malfunctioning pneumatic tube system. Our tubes are down a lot, which severely impacts our nursing practice.
There is a time-cost associated with organizing a porter to manually transport samples, documents, or medications around a very large hospital…
and that is only when there is a porter available.
Additionally, afterwards, we as nurses still need to call the destination location to ensure what-ever we were sending arrived at its intended destination in good time. On top of that, when the pneumatic tube system is down, nurses are required to retrieve medications directly from the pharmacy taking time away from their patients and directly impacting patient care.
Failed pneumatic tube systems are especially dangerous in labor and delivery. The most common sample we send to the lab for analysis is umbilical cord blood gas levels. They're difficult to draw up properly and limited in blood, meaning there isn't enough for additional samples.
We only get one shot. If these samples get stuck in the tube system, they spoil, and we will not get the results we need. This can mean the difference between life saving treatment, and the death of a newborn"
To summarize, pneumatic tube systems are a great resource for nurses when they work. But their unreliability leads to many nurses opting to organize manual transport of samples, medications, and documents in fear of losing them to leaks
PNEUMATIC TUBE SYSTEM SURVEY WITH SONAVU™
Craig Casler, of Absolute Infrared was conducting a routine leak inspection survey at a hospital. Towards the end of the day, he overheard the maintenance and reliability staff complaining about the difficulty of finding leaks in their tube system.
With his SonaVu™ Acoustic Imaging Camera in hand, Craig offered to survey the tube system for them. In the last 30 minutes of the day, Craig found 9 leaks, and was immediately asked to come back the next day to conduct a full survey of their pneumatic tube system.
his hospital complex uses their pneumatic tube system to transport packages across multiple buildings and up as much as nine stories.
The following day Craig returned and found 34 more leaks, some of which can be seen in the figures below. After they were repaired, pressure was returned to the pneumatic tube system and the hospital staff was able to begin pushing packages through the tube system again.
THE INSPECTION PROCESS
The inspection process was simple. After powering on his SonaVu™ and adjusting the amplification for room level, Craig simply needed to point and scan all aspects of the system. The one caveat is that a member of the hospitals maintenance and reliability team needs to be present to energize segments of the tube system as it is scanned.
Pneumatic tube systems play an integral role in modern healthcare and many hospital campuses utilize them to efficiently transport samples, documents, and medications around their facility. But when too many leaks occur the system breaks down and lives are put at risk. Therefore, hospitals should use SonaVu™ to regularly inspect their pneumatic tube system for leaks.