Poor greasing practices are a leading cause of bearing failure. Less than 40% of bearings will last long enough to deliver their engineered value and over or under lubrication is most often to blame.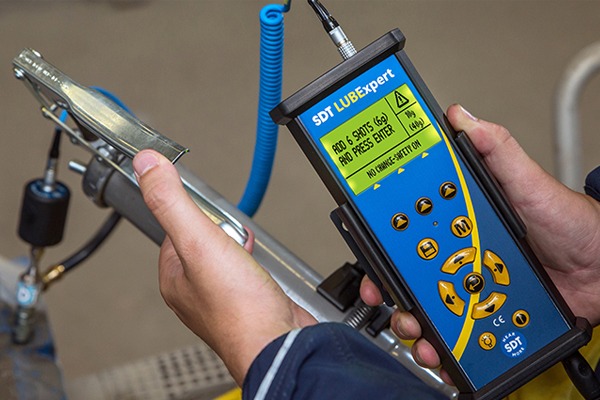 Many lube departments re-grease on a wasteful calendar-based schedule. But, this leads to over and under greased bearings that fail to deliver their engineered value.
Grease reduces friction in bearings. Less friction means longer life. LUBExpert alerts you when friction levels increase, guides you during re-lubrication, and prevents over and under lubrication.
LUBExpert is an ultrasound solution that helps you Grease Bearings Right. Use the right lubricant at the right location using the right intervals and the right quantities while receiving the right indication of a task well done including bearing status.
The LUBExpert is a complete ultrasound solution to manage your acoustic lubrication program and ensure you GREASE BEARINGS RIGHT.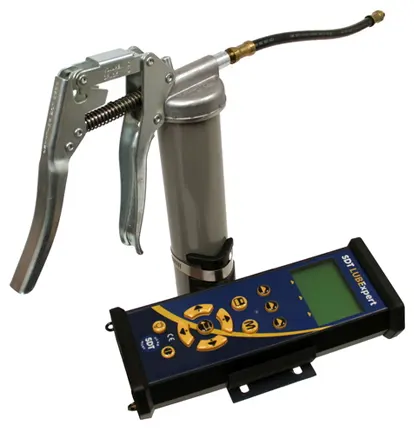 LUBExpert's Onboard Ultrasound Assistant ensures you Grease Bearings Right
The LUBExpert
Dynamic

option connects the Lube Team
with the Condition Monitoring Team
Dynamic data collected by LUBExpert is displayed in Ultranalysis® Suite 3 in the Time and Frequency domain. This dual reliability benefit saves time while removing information silos.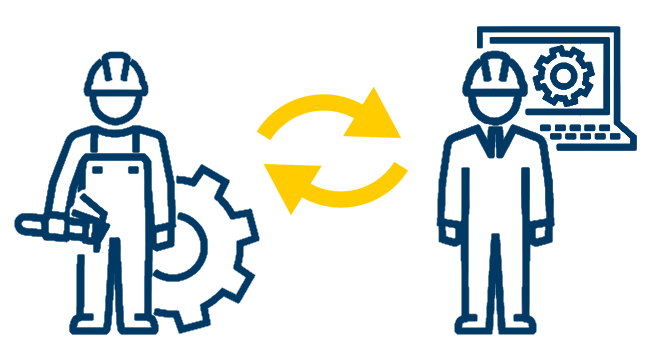 The lubrication team can now collect dynamic data for the condition monitoring team.

Asset condition information is now transparent across departments.
The
Dynamic Option
completely removes the information gap between lubrication and condition monitoring teams.

By having the Lube Team collect and (if necessary) monitor Dynamic data, it becomes an integral member of the Condition Monitoring Team.

The LUBExpert kit remains the same, the additional Dynamic option can be purchased separately.
UAS3 Bearing Toolbox
Diagnose bearing faults with the game-changing Bearing Toolbox feature on UAS3. Leave the time-consuming and annoying research in the past. Simply select the desired bearing from our database (more than 50K references included!) and use the data to find out where the failure is!
LUBESense1 are ultrasound resonant sensors optimized for assistance during lubrication. LUBESense1 consists of a PZT piezoelectric ceramic glued on a mechanical resonant structure. The sensor is housed in stainless steel and further protected in a Rubber cover.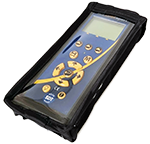 A holster is available as accessory to protect and keep clean the LUBExpert.
The heavy-duty nylon holster for the LUBExpert prevents dust ingress, and general wear and tear, while keeping the encased ultrasound unit clean.
Operable with
SDT LUBEsense1
Memory capacity
Linux
CPU
ARM9 @ 400MHz
Internal memory
DDR2, 256 Mb
Data memory
256 Mb
Signal processing
Dynamic range: 109 dB, Resolution: 16 bits, Sampling rate: 256 kHz
Ultrasound measurement
Measuring range: -15 to 120 dBµV (reference 0 dB = 1 µV)
Resolution: 0.1 dBµV
SNR: -6dB
Bandwidth: 36.1 to 40.4 kHz
Temperature measurement
Measuring range: -70 to +380°C / -94 to +716°F
Accuracy 0 to 50°C / 32 to 122°F ± 0.5 °C / ± 32.9 °F(/br)
Field of view (attenuation of 50%): 10°/
Data collector
Memory capacity: More than 10,000 data distributed over more
than 10,000 measurement locations.
Display
Graphic backlighted LCD (128 x 64)
Housing
Extruded aluminum, shock proof rubber protections
Dimensions
226 x 90 x 40 mm / 8.90 x 3.54 x 1.57 in (L x W x H)
Weight
830 g / 29.3 oz, including battery
Battery
Rechargeable NiMH battery. Capacity 4.4Ah. 8h Autonomy ( without backlight)