IRIF 2022 – Borovets
4 October 2022

-

6 October 2022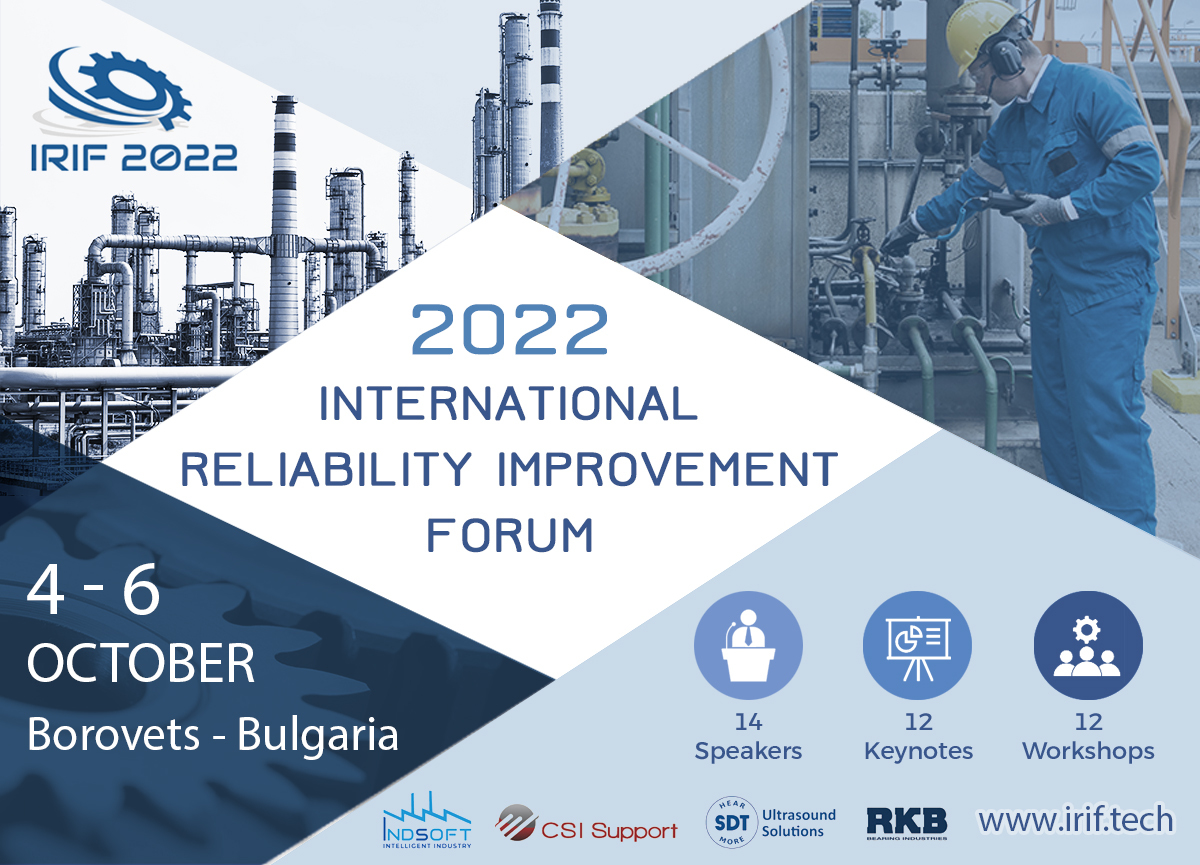 The road to a sustainable future
We are pleased to invite you to attend the 2nd International Reliability Improvement Forum to be held on 04-06 October 2022 in Borovets, Bulgaria. Our international speakers will present and share with you over two days the latest advances through hands-on workshops, lectures and discussions on the leading technologies, developments and trends in industrial maintenance. This FORUM is designed for people with no experience in reliability issues as well as for those who want to raise specific questions and specific challenges to be discussed with experienced professionals.
Who is IRIF 2022 aimed at?
Those who want to increase the energy efficiency of their enterprises​
Those who want to increase the life cycle of their investments​
Those who want to predict damage and breakdowns to their equipment​
Those who want to modernise their lubrication processes​
Those who want to organise an efficient maintenance programme using new technologies
​Leaders, managers and maintenance professionals
Managers and professionals responsible for quality control in manufacturing plants.
Professionals who want to upgrade their qualifications.