SDT-IMCS Ultrasound Marine Power User
Harness the Power of Ultrasound in Marine Asset Health Management
The SDT-IMCS Ultrasound Marine Power User Training is your gateway to a comprehensive (theoretical & practical) understanding of shipboard asset health management through ultrasound condition monitoring. Join us and elevate your reliability expertise and drive peak performance in the maritime industry.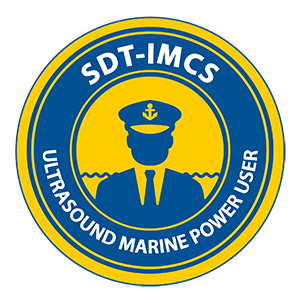 Complete Knowledge
Comprehensive Training
Note:
Please be advised that this training is only available in English.
Embark on a deep exploration of the theoretical, practical, and implementational aspects of ultrasound-based condition monitoring for shipboard equipment. Discover the remarkable versatility of ultrasound and its monitoring techniques.
Hands-on Experience
Elevate your knowledge with an optional practical segment on board, utilizing cutting-edge equipment like the SDT340. You'll gain valuable hands-on experience, from capturing and trending ultrasound data to real-time analysis of shipboard equipment.
Master Implementational Skills
Empower yourself to introduce a comprehensive ultrasound strategy on board, enhancing the Reliability culture within your maritime domain.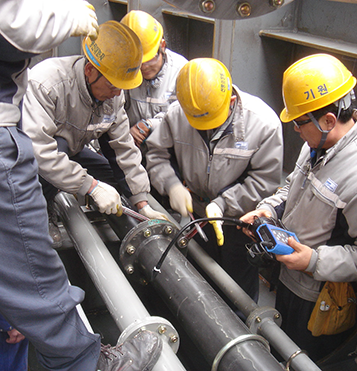 Peak Efficiency
Performance Enhancement
Our training is designed with a clear understanding that ultrasound condition monitoring can transform the dynamics of sea-based trading. Elevate your business and ship performance to new heights.
Tailored Strategies
Unleash the potential of tailor-made ultrasound-based condition monitoring strategies. Optimize maintenance schedules, reduce downtime, enhance vessel reliability, and revolutionize your overall maintenance approach.
Navigating Success
Join our practical and interactive training course, led by industry experts Haris Trobradovic (SDT International) and Walter Vervloesem (FNI) (IMCS Training Academy). Discover the path to success in navigating the waves of Reliability through ultrasound-based condition monitoring.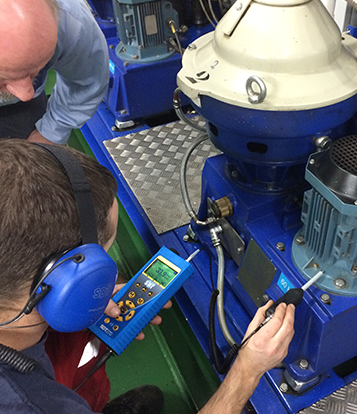 Lead with Confidence
Triple Certification
Upon completion, you'll be the proud holder of not one, but three certificates:
An IMCS Training Academy certificate
A certificate of Continuous Professional Development from the Nautical Institute
The coveted SDT-IMCS Ultrasound Marine Power User certificate from SDT International.
Expand Your Knowledge
Our training program will support you in developing and implementing your ultrasound-based condition monitoring program. Explore the versatility of ultrasound to enhance the reliability, availability, maintainability, and performance of on-board machinery, deck equipment, cargo gear, and ultimately deliver a high-quality vessel to the market.
Interested in leading the way to excellence in ultrasound-based marine asset condition management? Join us, and together we'll sail towards a more reliable and efficient future on the seas.