Hatch cover tightness testing & reporting made easy
Use the SDT SHERLOGReporter App to quickly create comprehensive hatch cover test reports and share them with principals in real time.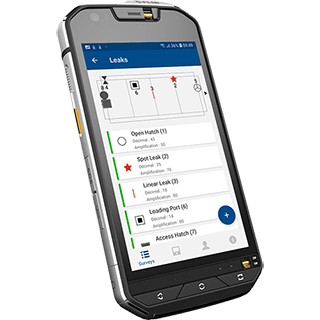 Create a survey for a specific ship and type of hatch cover.

Perform your on-site functional test and log test results.

Indicate leaky areas, whether spots or linear leaks, on dedicated hatch cover, window or door formats.

Assign one or more photographs to leak sites.

Synchronize your survey with the web platform.

Send or share your final hatch cover test report with principals or colleagues in real time.

Log-in to the SDT web platform to manage your surveys.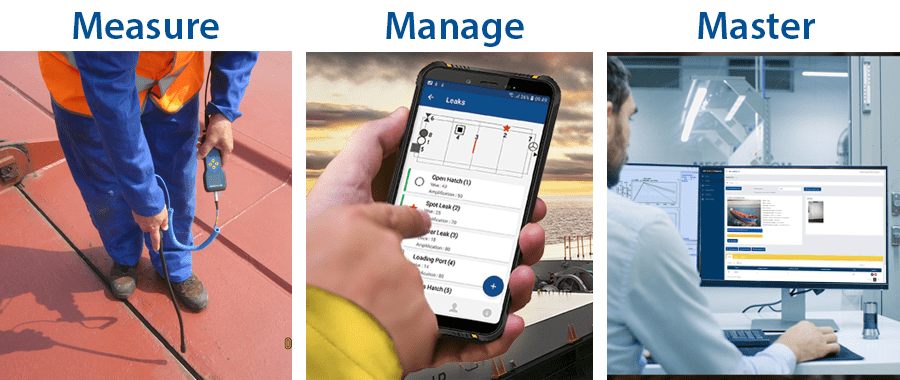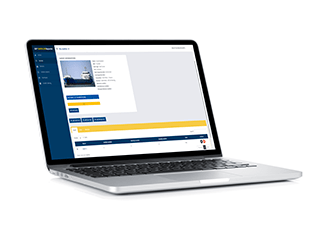 SHERLOGReporter CMS Manage your surveys online & Create reports Access and edit your data, prepare inspection, test and repair reports in real time. Create customized and high standard inspection and test reports.
| | | | |
| --- | --- | --- | --- |
| Function | Ultrasound measurement device | Housing material | ABS |
| Display | 160×128 pixels Color OLED | Dimensions housing | Full color TFT 3.5" screen 320×480. Active area: width 48.96 mm (1.93") x height 73.44 mm (2.89") |
| Operable with | FlexID2 and with T-Sonic1 | Flexible rod length (Removable sensor) | For audio streaming |
| Measurement channel | 1 channel via a 7 pole LEMO connector | Weight | 200g | 7.05oz |
| Keyboard | 5 function keys | Battery | 2 AA batteries |
| Measuring range | -6 to 99.9 dBμV (reference 0 dB = 1 μV) | Autonomy | 7 hours |
| Resolution | 0.1 dBμV | Audio Amplification | 5 adjustable positions by step of 6 dB |
| Measurement bandwidth | 35 to 42 kHz | Operable with | 720 g (25.4 oz), including battery |
| Signal amplification | +30 to +102 by step of 6 dB | Maximum output | +83dB SPL with SDT headset |
| Operating temperature range | -10 to +50 °C |14 to 122°F | Headset | 25dB NRR Peltor HQ headset |
| IP rating | IP42 | | |