ISO CAT I Ultrasone-certificeringsopleiding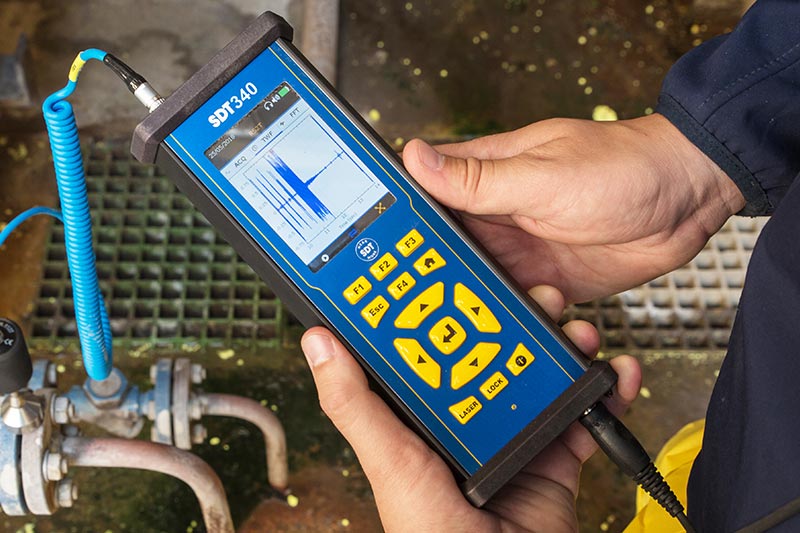 In overeenstemming met ISO 18436-3 en 18436-8 ISO CAT I Ultrasone-certificeringsopleiding is een kans om te werken met en te leren van enkele van 's werelds meest ervaren ultrasone opleiders en inspecteurs.
De 4-daagse cursus is een essentiële mix van theoretische kennis en praktische ervaring. Aan de hand van de CAT I-cursusgids worden de studenten vertrouwd gemaakt met de basistheorie van het geluid en met de wijze waarop deze wordt toegepast op de inspectiedisciplines die vereist zijn voor een doeltreffend ultrasoon programma.
DOELEN VAN DEZE CURSUS:
Inzicht in de beginselen van ultrageluid bij de toepassing ervan op predictief onderhoud
Verwerving van kennis over generieke ultrasone apparatuur, zoals sensoren in de lucht en op constructies, en hun functies
Opties voor gegevensverwerving en -opslag onderzoeken
Analyseren en trenden van gegevens, gebruikmakend van tijdsignaalanalyse en het instellen van statistische decibelalarmen
Diepgaande studie van ultrasone toepassingen; lekdetectie, lagersmering en -bewaking, inspectie van stoomafscheiders en kleppen, analyse van elektrische systemen, hydraulische inspecties en meer.
Beoordeling van de apparatuur om de prioriteit van ernst te bepalen.
Aanbevelingen voor het implementeren van een ultrageluid programma in uw bedrijf
Cursusdetails:
ISO CAT I Ultrageluid-Certificering Conform ISO 18436-3 en 18436-8 32 uur cursusmateriaal + gesloten boek examen*
* Het certificeringsexamen wordt verzorgd door de Mobius Institute Board of Certification (MIBoC), die ISO/IEC 17024 is geaccrediteerd in overeenstemming met ISO 18436-1
SDT biedt deze cursus alleen in het Engels aan.




Neem voor alle andere talen rechtstreeks contact op met

Mobius Institute.
On-board measurements
Ultrasound, Vibration, Infrared temperature and Tachometer.
Dual Sensor Inputs
One for ultrasound measurement and one for vibration.
Time signal and spectrum
On-screen time waveform and FFT. Panning and zooming for signal navigation. Display of the 10 highest values.
Frequency range
20 kHz to 50 kHz (ultrasound). 10 Hz to 10 kHz (vibration)
Sampling rate
32, 64, 128 and 256 kHz oversampling FocUS Mode
Signal length per recording
600 seconds (32 kHz sample rate) or 150 seconds (128 kHz focUS Mode )
Data memory
4.2 GB allowing the storage of 71 minutes of signal sampled at 128 kHz or 286 minutes at 32 kHz
Sensitivity
Class I instrument exceeding ASTM 1002-11 requirements for gas leak detection using the appropriate sensor.
Display
Full color TFT 3.5" screen 320×480. Active area: width 48.96 mm (1.93") x height 73.44 mm (2.89")
Bluetooth
For audio streaming
Housing
Extruded aluminum, shock proof rubber protections
Dimensions
L x W x H 221 x 93.5 x 44 mm (8.7 x 3.7 x 1.7 inches)
Weight
720 g (25.4 oz), including battery
Headphone
Wired headset and wireless Bluetooth headset. The SDT340 is compliant to noise exposure health and safety requirements when using SDT provided models