The Affordable Ultrasound Solution For Any Application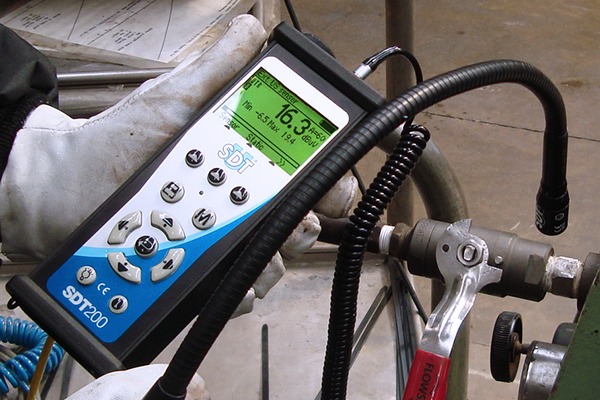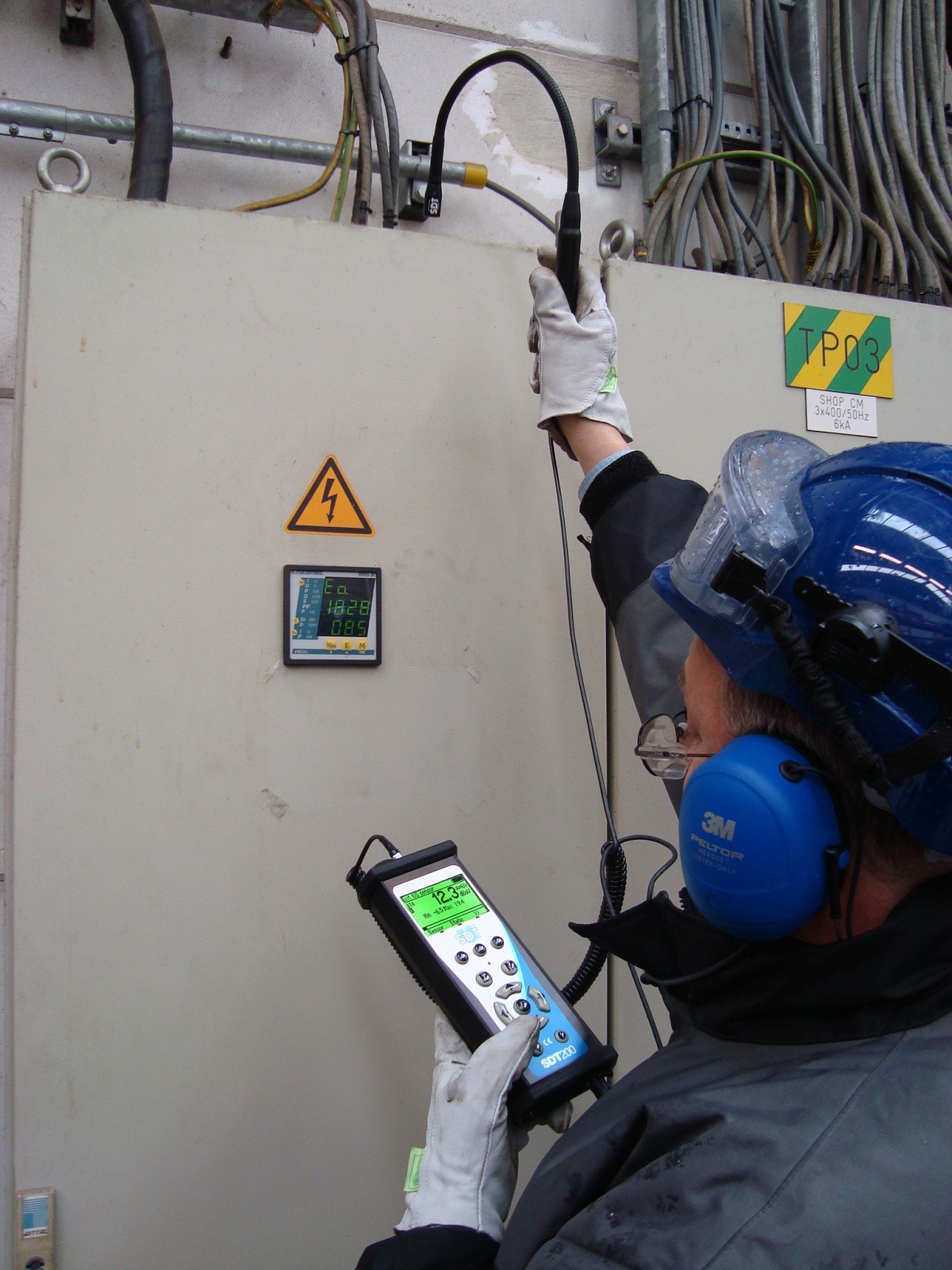 Het verminderen van energiekosten is een moeilijke uitdaging voor vele industrieën in de huidige economische context. Deze uitdaging is niet zo moeilijk als het lijkt.
Onopgemerkte lucht- of stoomlekken, lagerdefecten en storingen in elektriciteitskasten kosten veel geld. Er is een manier om deze extra kosten uit uw energierekening te halen.
Houd uw apparatuur in goede gezondheid met de SDT200-ultrasone detector. Hoor luchtlekken, stel grafieken op van de toestand van uw lagers en bewaak ze, inspecteer elektriciteitskasten op een veilige manier en plan herstelwerken op uw voorwaarden, lang voordat zich storingen voordoen – allemaal met ultrasone technologie.
Improve asset reliability with your SDT200: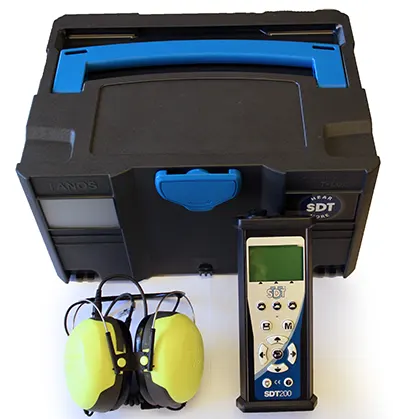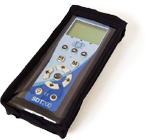 Een holster is beschikbaar als accessoire om de SDT200 te beschermen en schoon te houden.
Het robuuste nylon holster voor de SDT200 voorkomt het binnendringen van stof en algemene slijtage, terwijl het de ingekapselde ultrasone apparaat schoon houdt.
Functie
Multifunctionele detector
Scherm
Grafisch LCD-scherm met achtergrondverlichting (128 x 64)
Toetsenbord
12 functietoetsen.
Ingebouwde sensoren
Ultrasone sensor, Pyrometer (afhankelijk van de uitvoering)
Externe sensoren
32, 64, 128 en 256 kHz die Focus Mode oversampled
Datalogger
– 20 meetknooppunten (meetpunten)
– Totaal 4000 Metingen (meetgegevens)
Communicatie
USB-interface
Batterijpakket
Type oplaadbare batterij: 8 cellen, 4,8 V, NiMH (nikkelmetaalhydride) Nominale capaciteit: 4,4 Ah. Levensduur: 500 tot 1.000 laad-/ontlaadcycli. Autonomie: 6 tot 7 uur.
Beveiligingen: beveiligd tegen kortsluiting, omgekeerde polariteit en temperatuur. Voor optimale prestaties is dit batterijpakket uitgerust met een elektronisch beheersysteem (inclusief digitaal serienummer, capaciteits- en temperatuurbeheer).
Software voor gegevensoverdracht naar pc data
DataDump-toepassing
Automatisch uitschakelen
Automatisch uitschakelen na vooraf ingestelde tijd
Bedrijfstemperatuur
-15 °C tot +60 °C / 14 °F tot 140 °F niet condenserend
Huisvesting
Geëxtrudeerd aluminium
Dimensies
226 x 90 x 40mm (8.9 x 3.54 x 1.57 inches)
Gewicht
±770 g / 27 oz.
Hoofdtelefoon
Geluidsisolerend, NRR 25 dB (getest in een geaccrediteerd NVLAP-laboratorium)
Garantie
Levenslange
On-board measurements
Ultrasound, Vibration, Infrared temperature and Tachometer.
External Sensors
2 ports (Lemo 7pin connector)
Data Logger SS/SD
At least 4000 Static measurements spread over 1000 locations.
Data Logger DD
idem SS/DD plus 15,000 seconds of Dynamic data @8k sampling rate or 3,700 seconds for 32k
Data Logger SU/DU
At least 10,000 Static measurements and 15,000 seconds of Dynamic measurements @8k sampling rate or 3,700 seconds @32k spread over 10,000 locations
Communication
USB Interface
Auto Power Down
After preset time – adjustable by user
Response Time
<9 milliseconds
Sensitivity
Class I instrument exceeding ASTM 1002-11 requirements for gas leak detection with the appropriate sensor.
Headphones
High quality industrial headset having a Noise Reduction Rating (NRR) of 25 dB
Intrinsically Safe
ATEX certification meets directive 94/9/EC (II 1 G Ex ia IIC T3/T2 Ga) comparable to Class I, Div 1, groups A, B, C & D Recognized by CSA
Housing
Extruded Aluminum
Dimensions
226 x 90 x 40mm (8.9 x 3.54 x 1.57 inches)
Weight
30g /29.3oz (with battery & holster)
Headphone
High quality industrial headset having a Noise Reduction Rating (NRR) of 25 dB
Battery Pack
Rechargeable 8 cell 4.8v, 4600mAh NIMH