Why use ultrasound on board ships?
With SDT, it is all about innovation and offering solutions
SDT was the first to pioneer on ultrasound-based hatch cover weathertightness testing on board of ships back in the late 1980s. Together with MacGregor, Lloyds Register of Shipping and IMCS, SDT was able to put ultrasound testing of hatch covers on the world map and make it the preferred method for testing hatch covers by charterers, shippers, P&I insurers and stakeholders in the marine industry.
Another first position for SDT is that further development of the tightness testing equipment resulted in SDT launching the world's first Class type approved and bespoke SHERLOG product range in 2000. Ever since, the SDT SHERLOG equipment became a symbol of reliable and professional hatch cover testing.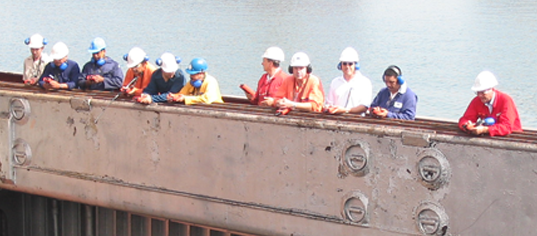 As no solution is complete without training, SDT & IMCS developed the first and only training course for ultrasound testing of hatch covers in line with the IACS UR Z17 criteria. This training course, delivered worldwide, offers operators the possibility to become certified as "Qualified operator for tightness testing of hatch covers with ultrasound tightness testing equipment".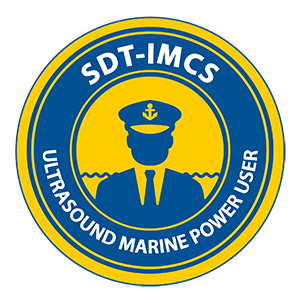 To take this a step further, SDT International and IMCS have put together the "SDT-IMCS Ultrasound Marine Power User" course to promote the use of ultrasound for condition monitoring in the marine industry. This course is your gateway to a complete understanding (theoretical & practical) of managing the health of equipment on board ships through ultrasound condition monitoring. Click on the link below to enhance your reliability expertise and improve your marine industry performance.
Ultrasound based condition monitoring
Since 2008, and following the success of the above hatch cover solution, SDT decided to share its experience and expertise about ultrasound condition monitoring with the marine industry. Today, and together with a team of marine experts, SDT is helping and assisting ship owners and managers with setting up tailor made ultrasound-based condition monitoring programs. The versatility of ultrasound allows owners and managers to enhance reliability, availability, maintainability and performance of on-board machinery as well as deck- and cargo equipment and to offer a quality ship to the market.
Ultrasound is a versatile technique that allows to detect problems and failures linked to friction, impact or turbulent flow.
Ultrasound can identify incipient failures in a very early stage and, well before other commonly used techniques, it can provide indications of deterioration or risk of upcoming failure.
As such, any well-balanced condition monitoring program should have ultrasound in the toolbox. The correct use of ultrasound allows for a better planning of maintenance tasks but will also extend in-service life, avoid downtime and add reliability to a wide variety of shipboard equipment in an easy, quick and cost-effective manner.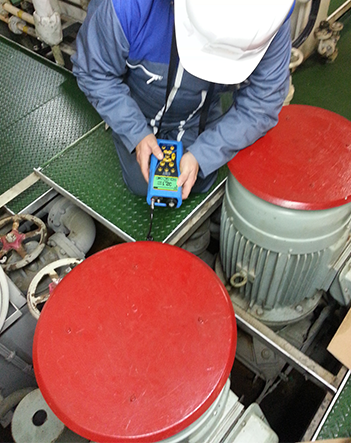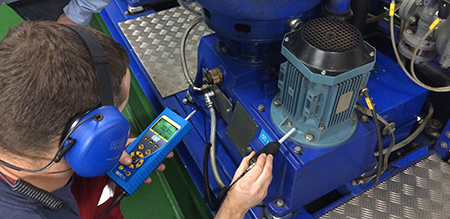 Why use ultrasound on board ships
The business model of shipping is to transport cargo from A to B and to deliver the cargo on time and in good condition.
In shipping, a condition monitoring strategy more and more covers the reliability of main engines and generators (and perhaps some critical equipment).
However, the vast majority of "secondary" equipment is generally not included in a condition monitoring program whilst outage of this "secondary" equipment (e.g. hatch covers, mooring & cargo winches, cargo pumps, valves, cranes, heating and cooling equipment, safety equipment) may result in a commercial disaster through delays, cargo damage and consequent claims.
Ultrasound condition monitoring is easy, quick and simple. The on-board team can instantaneously evaluate data and relay them to the company which allows for very efficient and well-informed decision making. As problems can be detected in a very early stage, corrective actions are very often simple and easy to manage.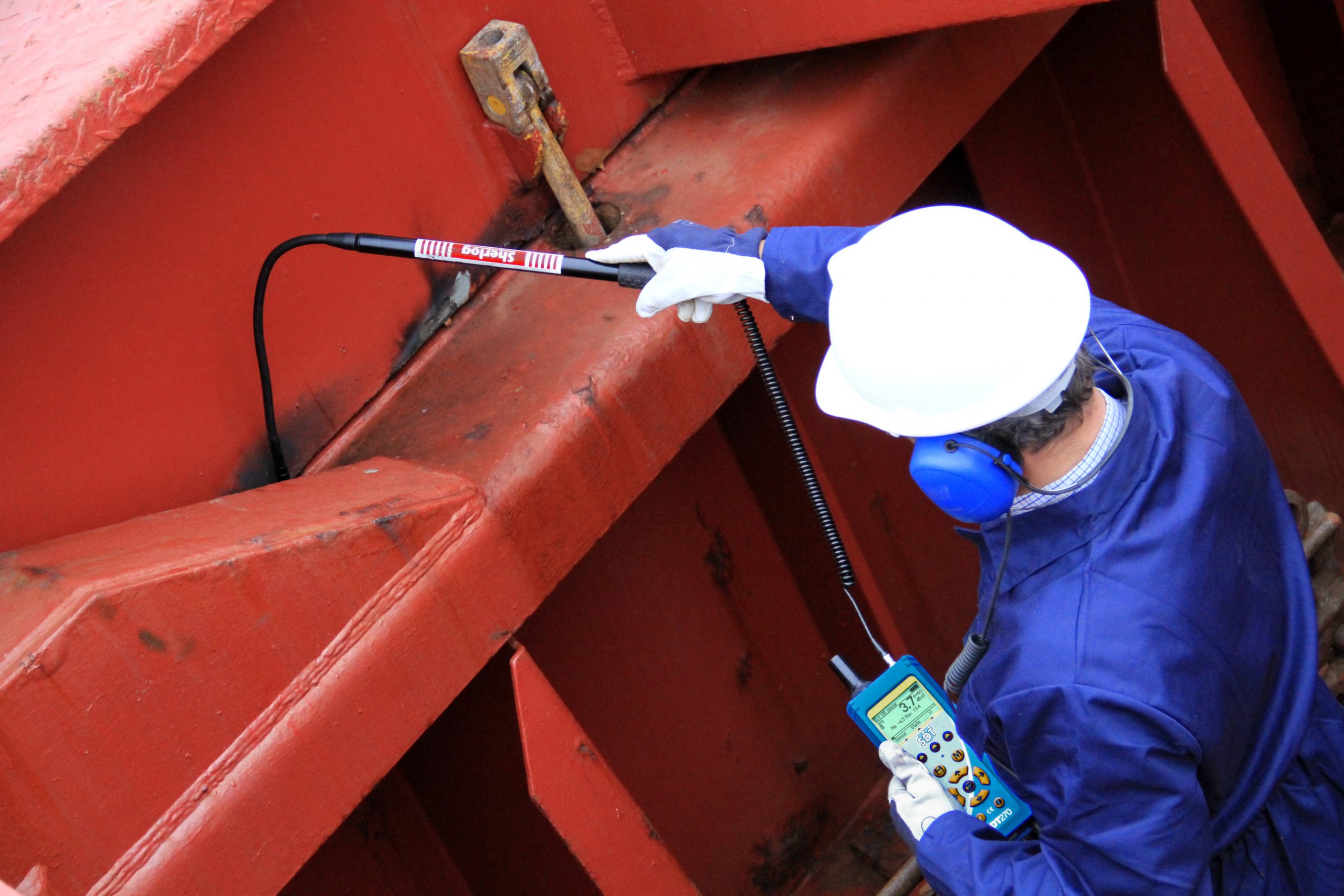 Rely on the experts and start your on-board ultrasound condition monitoring program today!
Our entire R&D, IT, Training and Commercial team is always ready to help and support you on your road to ultrasonic excellence and turn your ultrasound condition monitoring program into a success.