ISO CAT I, II & III Vibration Certification Training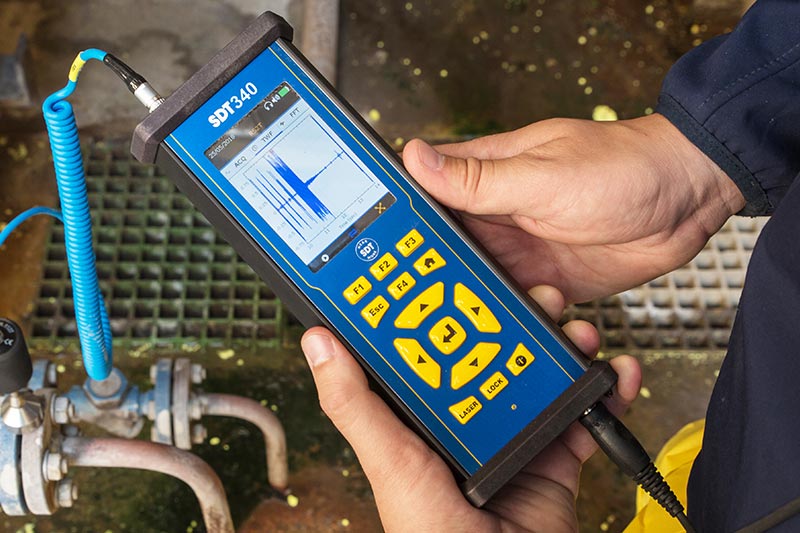 In overeenstemming met ISO 18436-1 & 18436-2 Een nieuwe cursus die de fundamentele instrumenten aanreikt om een succesvol bewakingsprogramma op basis van trillingen op te zetten.
Een frisse kijk op de praktische concepten van trillingstheorie en -toepassing zal worden verkend. Wanneer, waar, waarom en hoe trillingsmetingen voor verplaatsing, snelheid en versnelling moeten worden gebruikt, worden in detail behandeld. NIEUW Grafieken voor de ernst van trillingen en Insteltabellen maken de weg vrij voor een nauwkeurige databank setup.
ISO CAT I, II & III trillingen
Deze cursussen zullen de student niet overstelpen met technische informatie over hoe de gegevens worden verwerkt. De betekenis van spectrumfrequenties en zijbandfrequenties wordt in detail onderzocht, maar hoe ze worden gevormd door het FFT-proces wordt weggelaten. Onderwerpen zoals tijdgolfvormtheorie en -analyse, resonantie- en faseanalyse en zijn voorbehouden voor seminaries voor gevorderden. De ervaring heeft geleerd dat deze onderwerpen een onnodige belasting vormen voor iemand die de basisinformatie probeert te verwerken, en dat zij op dit niveau van weinig waarde zijn.
Na deze seminaries zal de student in staat zijn om de juiste trillingsmeetparameters in te stellen voor gegevensverzameling en basis trillingsanalyse en zal hij de variabelen begrijpen die deze metingen bepalen.
On-board measurements
Ultrasound, Vibration, Infrared temperature and Tachometer.
Dual Sensor Inputs
One for ultrasound measurement and one for vibration.
Time signal and spectrum
On-screen time waveform and FFT. Panning and zooming for signal navigation. Display of the 10 highest values.
Frequency range
20 kHz to 50 kHz (ultrasound). 10 Hz to 10 kHz (vibration)
Sampling rate
32, 64, 128 and 256 kHz oversampling FocUS Mode
Signal length per recording
600 seconds (32 kHz sample rate) or 150 seconds (128 kHz focUS Mode )
Data memory
4.2 GB allowing the storage of 71 minutes of signal sampled at 128 kHz or 286 minutes at 32 kHz
Sensitivity
Class I instrument exceeding ASTM 1002-11 requirements for gas leak detection using the appropriate sensor.
Display
Full color TFT 3.5" screen 320×480. Active area: width 48.96 mm (1.93") x height 73.44 mm (2.89")
Bluetooth
For audio streaming
Housing
Extruded aluminum, shock proof rubber protections
Dimensions
L x W x H 221 x 93.5 x 44 mm (8.7 x 3.7 x 1.7 inches)
Weight
720 g (25.4 oz), including battery
Headphone
Wired headset and wireless Bluetooth headset. The SDT340 is compliant to noise exposure health and safety requirements when using SDT provided models