SDT-IMCS training program
Hatch cover tightness: a major concern for the maritime industry!
Although it is a well-known fact that deficient hatch covers are a vehicle for commercial disasters, it's often overlooked that leaky hatch covers may also adversely affect the Classification-and Statutory status of the ship (Class rules, Loadline, Fire Safety, ISM, …).
Please be advised that this training is only available in English.
The demand in ultrasonic hatch cover testing is increasing, mainly within the scope of cargo loss prevention initiatives or cargo claim investigations.
However, and with the use of Class Type Approved ultrasonic equipment, several IACS members and P&I Clubs are now accepting and supporting ultrasonic tightness testing of hatch covers in lieu of hose testing. Also, lots of shipyards and ship-owners are now convinced about the effectiveness and advantages of using ultrasonic testing as a preventive method.
Who would attend?
Marine surveyors/consultants

Hatch cover manufacturers
Don't miss the opportunity
to learn more about hatch cover inspections, ultrasonic tightness testing and to obtain your Certificate of Qualification for the Sherlog Class Type Approved Ultrasonic Hatch Cover Tightness Testing Equipment by attending one of the future training courses.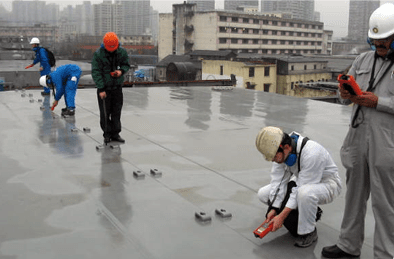 In order to obtain reliable test results and comply with IACS UR Z17, it's imperative that type approved equipment is used in the correct way by operators familiar with the basics of ultrasound technology, different types of hatch design, their operation and maintenance…
The dedicated SDT-IMCS training program was accredited by the Nautical Institute in October 2003 and is considered by the industry to be of considerable assistance to those who deal with hatch covers during the execution of their day-to-day work, whether they are seagoing or shore-based. Moreover, the international character of the training course ensures that delegates will receive the same training content and course material which enhance communication, reporting and understanding of hatch cover problems.