Acoustic Imager: Precision in Sound
Unlock a new era of industrial maintenance with the CRYSOUND Acoustic Imager.

Our portable condition monitoring solution is designed to deliver unparalleled accuracy and adaptability in detecting compressed air leaks and partial discharges in the most challenging environments.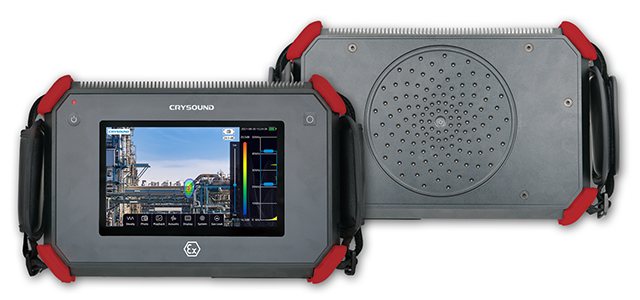 Adaptable Performance
IP54 Rated Protection
If it's been a while since your last ultrasound compressed air survey, or you've never even performed a compressed air leak survey at your facility, then it is likely that your compressed air system is riddled with leaks. A poorly maintained compressed air system can negatively impact product quality and slow production efficiency… not to mention majorly impact plant-wide sustainability.
ATEX Certified
The CRY2624 is certified with an explosion-proof level II 3G Ex ic IIC T5 Gc rating. It's your trusted companion in chemical plants housing hazardous flammable gases and areas with strict explosion protection requirements.
Built to last
Crafted with an aluminum alloy shell, the acoustic camera is robust and durable, built to withstand the complexities of ever-changing work environments. Expect reliable, long-lasting performance.
Unrivaled Accuracy
128 MEMS Sensors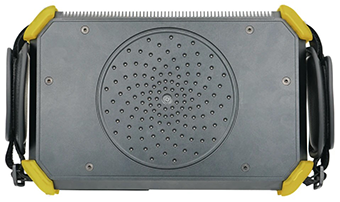 Experience precision like never before.
Our ultrasound camera features 128 state-of-the-art MEMS sensors, ensuring ultra-sensitive detection of compressed air leaks. It covers distances of up to 120 meters and displays the exact defect distance on the camera screen.
Advanced Focusing Function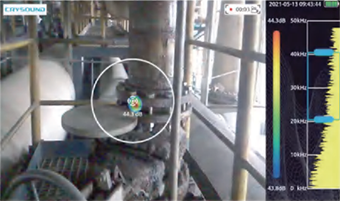 Focus without interferences
In noisy industrial environments, the focusing function eliminates environmental interference and noise, allowing you to focus on the task at hand. Our camera can detect even the slightest sound variations, ensuring pinpoint accuracy in identifying leakage sources.
Intelligent Recognition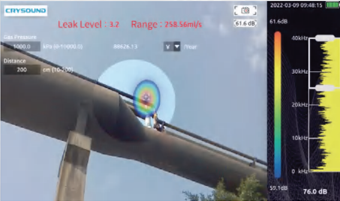 Our Acoustic Imager comes equipped with intelligent recognition features:
PRPD Mapping
Assess partial discharge types for early fault diagnosis, even before thermal cameras detect them. Real-time display of partial discharge types on the camera screen empowers users for fault diagnosis.
Compressed Air and Gas Leak Detection
Detect leaks at a distance and estimate leak volume in real-time. Simply input atmospheric pressure and distance, and the imager calculates the leakage level and approximate range, saving time and energy during inspections.
Agile Solutions
Complete Range
The CRYSOUND Range caters to all your needs, offering solutions from basic (CRY2620) to superior (CRY2623), including the ATEX-certified CRY2624. User-friendly with just two parameters for most tests, it supports camera mode, video mode, and on-site data recording. Expandable TF memory cards and multilingual support ensure easy operations.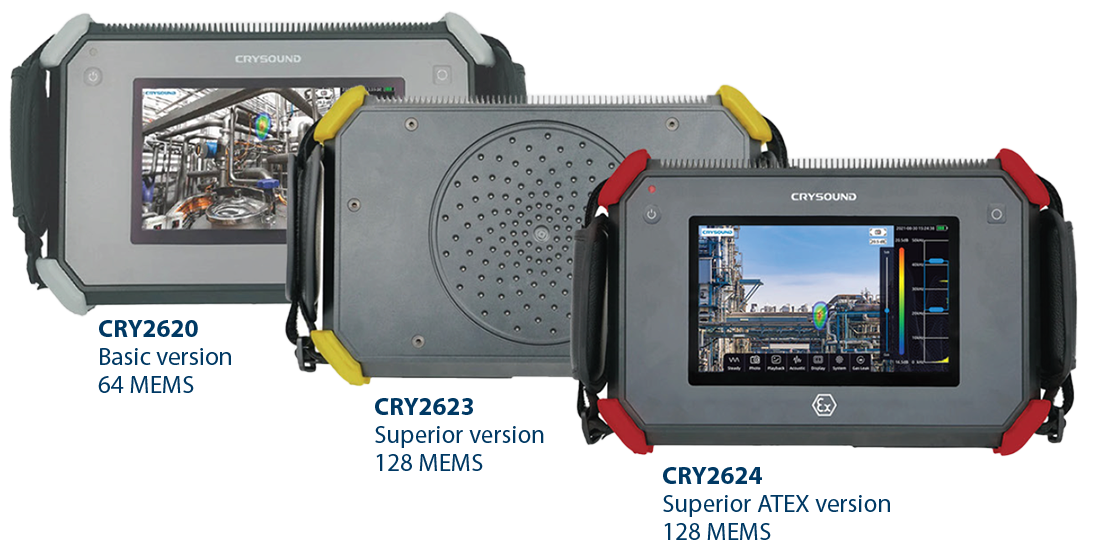 PRO Version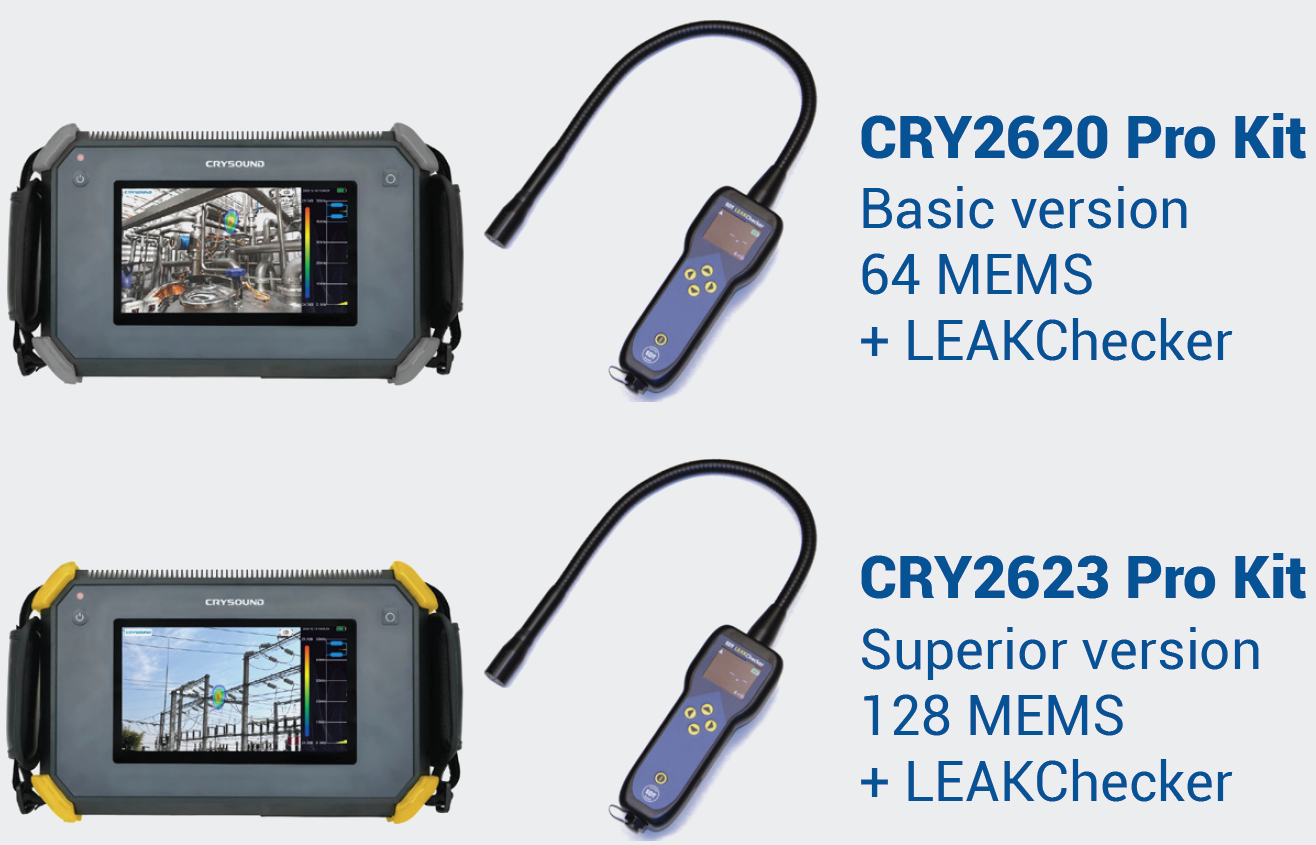 The included LEAKChecker in the CRYSOUND PRO kit helps you locate and pinpoint leaks more easily than ever before. Our versatile range ensures you have the right solution for energy-saving and preventive maintenance, tailored to your needs.
Effortless Reporting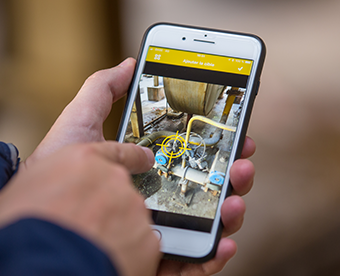 SDT Ultrasound Solutions provides a free management system for creating reports by simply inserting photos taken by the CRYSOUND imager into the LEAKReporter CMS.
LEAKReporter is a program that allows you to efficiently survey and thoroughly inspect your factory for leaks in 5 fast and easy steps:
Create a survey to identify potential leaks.
Document your findings with detailed pictures for visual clarity.
Input ultrasonic readings for accurate analysis.
Utilize measurements to estimate the cost impact of leaks.
Synchronize your completed survey seamlessly with the web browser.
Elevate your inspection game with the CRYSOUND camera,
where adaptability, accuracy, and agility redefine acoustic imaging technology.
Bid adieu to outdated methods and unlock a world of possibilities
for proactive maintenance and peak efficiency.
Trust CRYSOUND to be your indispensable partner in the industrial landscape,
ensuring your assets are at their best.