Level 1 & 2 certification training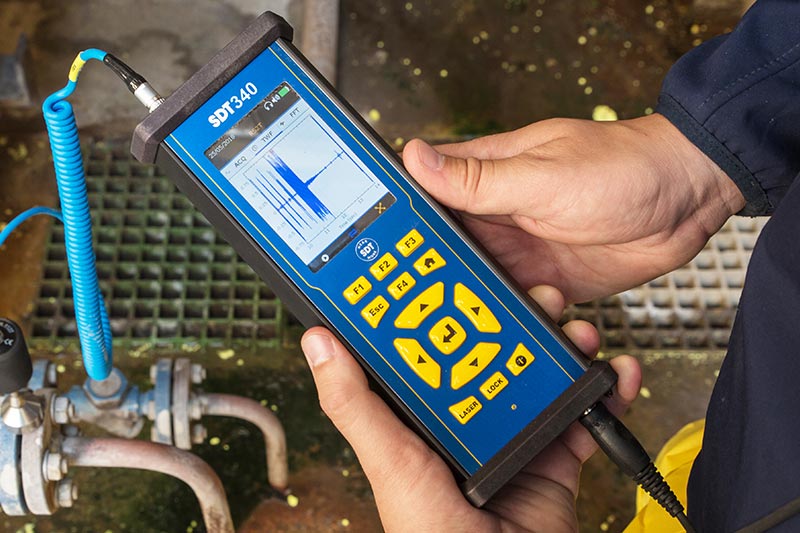 In accordance with ASNT Airborne and Structure Borne Ultrasound Inspector The training that will immediately improve your productivity and profitability.
Course objectives:
Promote inspector confidence

Provide a deeper understanding of ultrasound technology

Ensure inspectors meet the standard level of knowledge and expertise

Uphold the unique and significant place of ultrasound inspection in predictive and preventative maintenance programs.
You will learn:
The principles of ultrasound applied to predictive maintenance

How to quickly find leaks in any industrial environment

How to apply sound based techniques to lubrication tasks

How to apply sound based techniques to predict mechanical failures

How to identify a faulty steam trap

The effects of electrical faults and how to safely detect problems
Don't miss this opportunity
to work one-to-one with one of the world's most experienced ultrasound trainers and inspectors.
Level 1
This course is a technology course first.
It is a two and a half days comprehensive mix of theory and practical experience.
Working from the Level 1 course guide, students are exposed to introductory sound theory and how it is applied to the inspection disciplines demanded by an effective ultrasound program.
This training is the next logical step for ultrasound inspectors who want to get more from their current program while also taking advantage of the new, evolutionary advancements in ultrasound technology.
Level I inspectors will leave this 3 day course with a higher level of skill and expertise. The thorough knowledge base of sound theory and application facts will guide you to making expert evaluation of machinery approaching deteriorating conditions.
On-board measurements
Ultrasound, Vibration, Infrared temperature and Tachometer.
Dual Sensor Inputs
One for ultrasound measurement and one for vibration.
Time signal and spectrum
On-screen time waveform and FFT. Panning and zooming for signal navigation. Display of the 10 highest values.
Frequency range
20 kHz to 50 kHz (ultrasound). 10 Hz to 10 kHz (vibration)
Sampling rate
32, 64, 128 and 256 kHz oversampling FocUS Mode
Signal length per recording
600 seconds (32 kHz sample rate) or 150 seconds (128 kHz focUS Mode )
Data memory
4.2 GB allowing the storage of 71 minutes of signal sampled at 128 kHz or 286 minutes at 32 kHz
Sensitivity
Class I instrument exceeding ASTM 1002-11 requirements for gas leak detection using the appropriate sensor.
Display
Full color TFT 3.5" screen 320×480. Active area: width 48.96 mm (1.93") x height 73.44 mm (2.89")
Bluetooth
For audio streaming
Housing
Extruded aluminum, shock proof rubber protections
Dimensions
L x W x H 221 x 93.5 x 44 mm (8.7 x 3.7 x 1.7 inches)
Weight
720 g (25.4 oz), including battery
Headphone
Wired headset and wireless Bluetooth headset. The SDT340 is compliant to noise exposure health and safety requirements when using SDT provided models