Airborne Ultrasound Sensors
Don't wait for a failure. Reactive maintenance cuts into your production time and your profits
Integrate airborne ultrasound sensors into your regular maintenance program in order to detect leaks before they happen and manage the condition of your assets.
When there's a need to identify leaks from a distance or in a location where contact sensors won't work, airborne ultrasound sensors are the ideal enhancement for your ultrasound solution. Therefore, combining airborne ultrasound sensors with your SDT340, SDT270 or SDT200 can help you hear leaks and pinpoint their location.
Airborne sensors optimize the following ultrasonic applications: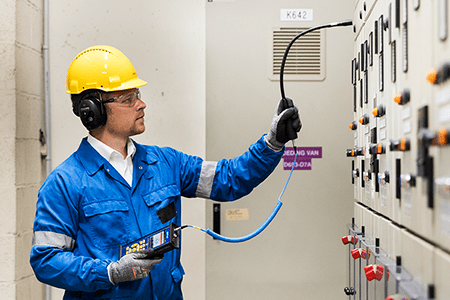 The Flexible Sensor is designed to make airborne ultrasound detection as easy as possible. This sensor is mounted to the end of a flexible, metal tube.
Compatible with the SDT340, the SDT270 and the SDT200, the Flexible Sensor bends, allowing you to shape the tube to fit your needs.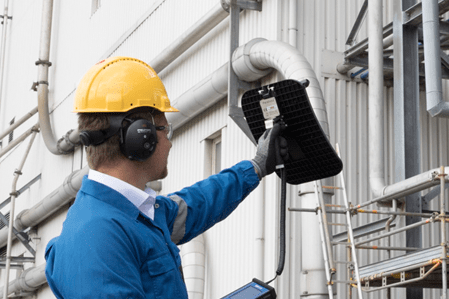 The ParaDish2 works with the SDT340, the SDT270 and the SDT200. It makes long-distance ultrasonic detection possible, allowing you to hear ultrasound waves from more than 300 feet/91 meters away.
It's equipped with an optical viewfinder and integrated laser pointer.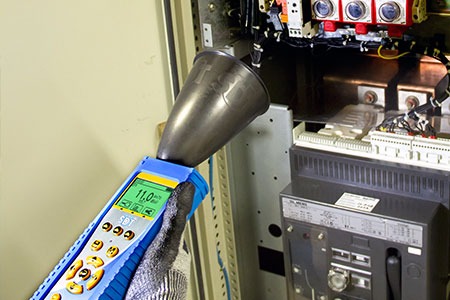 Screwed onto the internal sensor of the SDT ultrasonic sensors, this accessory significantly increases the sensitivity of the sensor and thus facilitates the detection of ultrasound at a distance of 50 feet /15 meters, maintaining the required level of accuracy.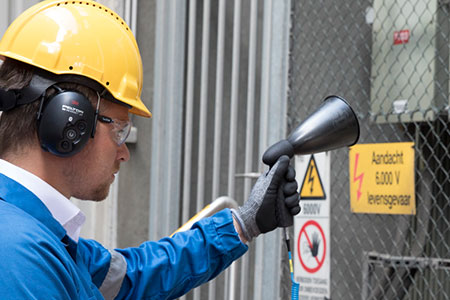 With the SDT340 or the ULTRAChecker, the AIRSense can be used for close and mid-range airborne ultrasound and is compatible with the precision indicator set as well as the Extended Distance Sensor.
AIRSense is an optional accessory for both ultrasound devices. This new sensor adds a mid-range solution for airborne ultrasound detection for both the SDT340 and ULTRAChecker (FLEX2 for short range and ParaDish2 for long range with SDT340 only). The AIRSense detection range varies from 0-20 feet/0-6 meters and up to 50 feet/15 meters when the EDS cone is attached.
ULTRASense is a compact, airborne ultrasound sensor that connects directly to specific SDT instruments via a direct coupled LEMO7 input. It's primary design and function is to detect sources of airborne ultrasound including positive and negative pressure leaks, electrical partial discharge, mechanical defects in belt drives, chain drives, and direct coupled shafts.
ULTRASense detects signals generated by T-Sonic1 and T-Sonic9 ultrasound transmitters and is therefore applicable to tightness inspections.
The Flexible Sensor and ParaDish2 Sensor, when paired with the SDT270, meet the requirements set by ATEX for use in the most dangerous and potentially explosive atmospheres in the world. For the first time ever, ultrasound inspectors working in intrinsically safe-rated zones now have access to the unique and advanced features of the SDT270 and accompanying sensors.