SDT Ultrasound Power User
Welcome to the SDT Ultrasound Power User
A comprehensive and modular training program that will empower you with the knowledge and skills to revolutionize your approach to Reliability improvement. Whether you're new to ultrasound or a seasoned professional, this course is designed to take you to the next level.
Complete Knowledge
Reliability Basics
Discover the world of Reliability with a deep focus on the theoretical, practical, and implementational aspects of Ultrasound. Understand the "Why" behind the job, learn "What" to do, and discover "How" to implement a sustainable program.
Hands-on Experience
Building on the Level 1 foundation, we've incorporated a hands-on component and a final project to put your knowledge to the test. Gain practical experience that will enhance your proficiency.
Master Implementational Skills
Transform into a leader within your Ultrasound team through the implementation process embedded in this training. You'll be equipped to drive change and elevate the Reliability culture within your department.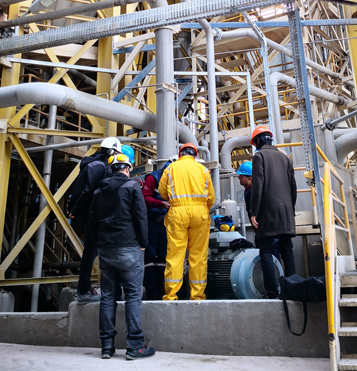 Modular Approach
Structured Learning
Our SDT Ultrasound Power User Training is meticulously structured with your needs in mind. It includes:
Level 1 certification
Understanding of Reliability fundamentals
Basic knowledge of RCM (Reliability-Centered Maintenance)
Basic familiarity with FMEA (Failure Modes and Effects Analysis)
Basic familiarity with RCA (Root Cause Analysis)
Understanding of expertise in Condition Monitoring multi-technology concepts
Mastery of both SDT hardware and software
Practical know-how
Implementational skills to develop and manage programs.
Standardized Excellence
SDT Ultrasound Solutions extends this structured training to our partner network worldwide. Expect consistent, high-quality knowledge and preparation, no matter where you access this training. We rigorously evaluate our trainers, and they can even deliver the training in your preferred language.
Lead with Confidence
Dual Certifications
With the SDT Ultrasound Power User training course, you can obtain not one, but two certificates: Level 1 and the Power User certificate, which is proof of your expertise.
Accessible Learning
Choose from three flexible formats: Online, Hybrid, or Live. Soon, we'll offer this training in additional languages, ensuring that you can access it from anywhere and share your Power User knowledge globally.
Drive Success
Become the leader of success within your Condition Monitoring Team. This training equips you not only to identify issues like compressed air leaks or failing bearings but also to catalyze transformative change within your company culture.
Price of the formation : 1 500 € HT / participant ;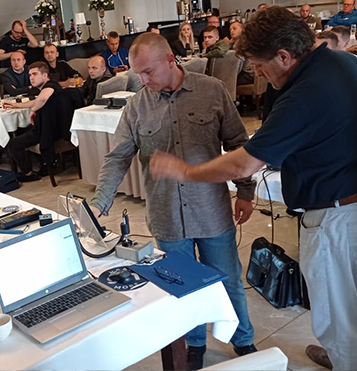 Are you ready to harness the full potential of ultrasound technology and become an SDT Ultrasound Power User?
Join us on this journey to excellence and make a lasting impact on Reliability improvement.