SDT Products are built to last a LIFETIME… and so is our WARRANTY
It's a fact. Your ultrasound hardware will wear. Over time, something may stop working properly, and from time to time it will need calibration, maintenance, and upkeep to stay working like new. It's called wear and tear, and it's perfectly normal. But it also carries a cost that is sometimes unpredictable.
SDT's Limited Lifetime Warranty removes the guesswork. Our program is designed to shift the worry from your shoulders to ours.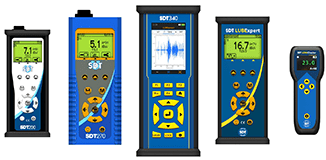 Maintaining your ultrasound equipment has never been easier, or more hassle free. You have two responsibilities:
We do the rest.
Repairs, replacements and updates are all covered by our Limited Lifetime Warranty.
You use it, you break it, and we fix it… you're always covered*.
*limitations apply, see terms and conditions