Bearing Failure 2 – Suspected Bearing Failure Discovered with LUBExpert Dynamic during Ultrasonic Greasing Task, Confirmed in UAS3
Reported by Rob Dent CMRP,CRL & Gilles Lanthier
The outer race bearing defect was found by the Partnered Ultrasound Team during a routine lubrication route using a LUBExpert Dynamic.
SDT Field Services Technicians noticed impacting while listening to the lubrication task they were performing. And after greasing the bearing, its condition did not improve, indicating that the impacting was not lubrication related.
After analyzing the dynamic ultrasound data in UAS3, it was confirmed that there was a suspected bearing failure.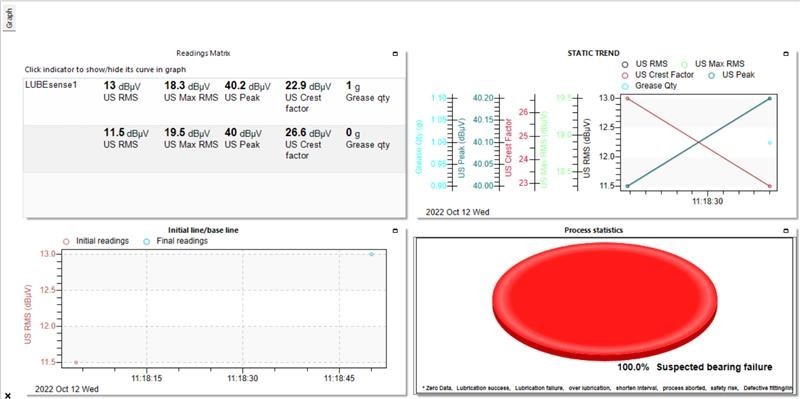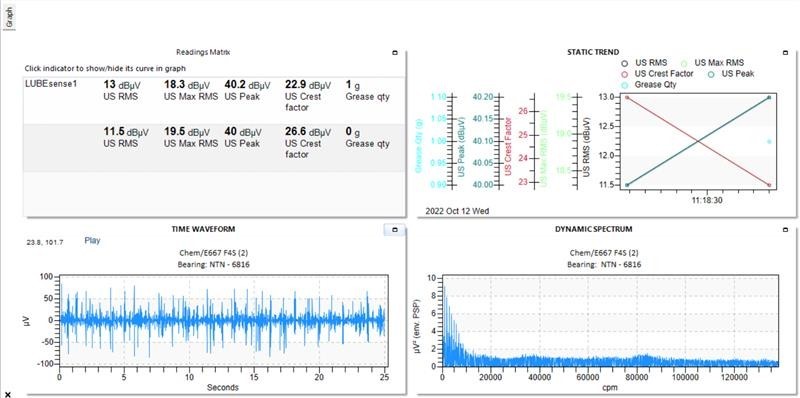 Further analysis using the Bearing Toolbox found that the impacting was caused by an outer race defect.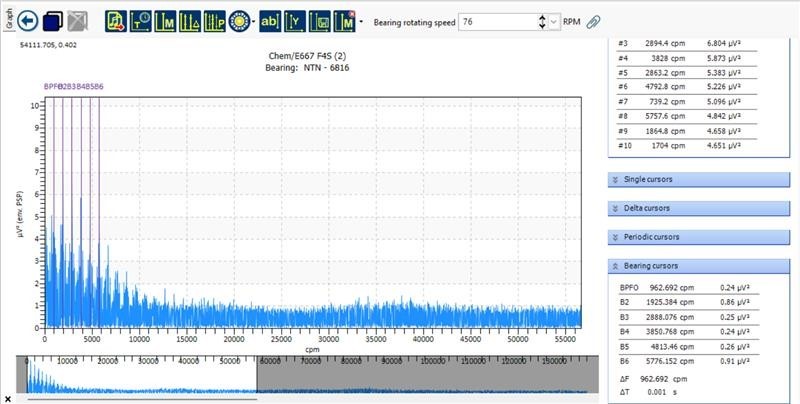 A work order was promptly created to replace the bearing during the next planned shutdown.
What sets the LUBExpert apart from other ultrasound lubrication assistive devices is ability to listen to a bearing during a lubrication task, and determine whether or not the presence of friction & impacting within the bearing are related to lubrication, or a different mechanical defect that greasing cannot fix.